Please note that the site is currently under construction and will be completed in due course.
Himalayan Treks
Watch the sun rise over the snow-clad peaks, while the prayer flags flutter in the cool mountain breeze, bracing yourself for another day at the top of the world.
Are you looking for a truly unique experience? A chance to see nature's unspoiled and breath-taking beauty? Do you long to feel the peace, spirituality and energy of one of the world's oldest cultures?
At Himalayan Treks, we organise customised treks in Nepal and Tibet as well as guided tours around Nepal. Our expertise, passion and enthusiasm are built on more than seven years' experience trekking in Nepal. Having lived in Kathmandu, we pride ourselves in having the know-how to craft your experience around you. We cater for all ages and all levels of experience, so whether you're travelling alone or in a group, you can be sure your customised trek will be truly unforgettable.
Himalayan Treks is in partnership with a TAAN registered trekking company based in Kathmandu, recently awarded. We combine the best of international standards with the deep knowledge of the local experts. We offer you services and an experience that surpass those offered by the large international companies in organising adventure holidays in the Himalayas.
Himalayan Treks is staffed by a Nepali team of permit-holders and experienced trekking and climbing professionals. We rely on word of mouth recommendations from our past clients to give us future clients. This results in an exceptional level of personalised service on every single trip. Your satisfaction is our future.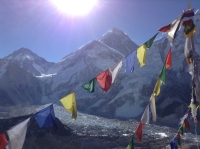 Share This Page
Make an Enquiry